E. m. Bounds
The Reality Of Prayer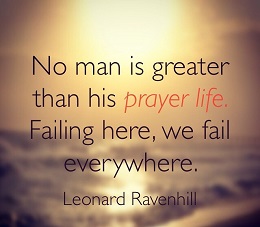 Bounds writes about prayer as a princely and sacred privilege that
"fills our poverty with God's riches."
In the author's words, "Prayer has everything to do with God."
He takes readers on a journey through the prayer-life of the Lord Jesus,
going into detail on the model prayer, or "Lord's Prayer,"
the priestly prayer of John 17, and the prayer in Gethsemane.
Bounds also writes here about the Holy Spirit and prayer,
showing how the Holy Spirit is our helper in prayer.
---
The Reality Of Prayer - Edwards M. Bounds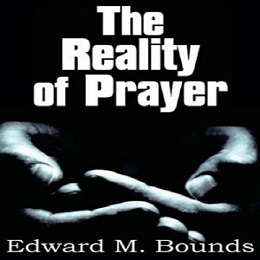 Some people believe that prayer is simply a human invention, with no true substance. Not so, argues Edward Bounds in his powerful book The Reality of Prayer. There is a spiritual reality to prayer, he urges. Prayer brings us closer to God--both through God's answering of our prayers, and through our own character being changed by prayer. Bounds reinforces these points in the second half of his book, where he discusses Christ as both a teacher of prayer and as an example of prayer. Finally, Bounds ends his encouraging and enlightening discussion by explaining the role of the Holy Spirit in prayer. This interesting treatise attests to the true reality and power of prayer--another classic from Edward Bounds.


The Reality of Prayer by E. m. Bounds
Download Here (PDF)


1. INSTRUCTIONS FOR DOWNLOADING PDF FILES
1.Click the download link & the file will open (be patient large files).
Enjoy reading the Christian Resource eBook.
If you like to save it on your Computer follow these instructions.

2.To Save to your Computer or Device.
Click on link and the PDF File will open.
a. Go to File 
b. .Go to Save As
c. .Create New Folder (name it)
d. .And click Save.
(If you are unsure please print this page)
Need Adobe Reader - download free at www.get.adobe.com/reader/
Thank you for your interest in this Christian Collection of E-Books that will build your Faith.
If you have any question use our contact form here.
Questions God Menu
Top
Copyright 2016. Questions God. Com . All Rights Reserved.